14 Ways to Say You Love Her
February 28, 2017
Valentine's Day is already over and we're now approaching March. However, it doesn't mean that you need to stop showing your love to your girl.
Yes, I'm talking to you, boys!
I'm a firm believer that you don't need a special occasion to show how much you love your partner. However, sometimes boys can be so clueless about how to show his feelings to the girl he loves. Well, hopefully after reading this post, you'll get one or two clues about it.
Love is in the little things. So, yes, you don't always need a huge gesture to show your love. Here are some little things you can do to say you love her:
Surprise Her
Doing something for her when she least expect it is a really grand gesture. It can be a surprise gift, a surprise visit, or any kind of surprise that will make her happy. The point is to do something that you rarely do, but you know she'll be thrilled if you do it.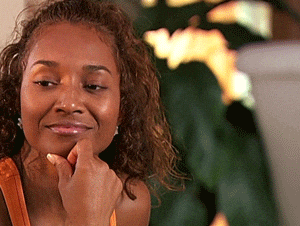 "What has gotten into him?! but whatever because it makes me happy."
Remember the Small Details
I know it's really hard. But, I gotta admit that girls love it when her partner remembers a small detail that she ever mentioned before, like the pretty shoes she chose to wear, the things that made her upset, etc. Not everyone was born with this talent though, so if you're having a really short-term memory, just keep on reading and find something else for you.
Ask Her Out
You asking her out on a date is already making her feels so happy. For her, it shows that you want to spend time together with her, and she's glad that you want to be together with her. Even when you ended up doing nothing, just being with you is quite enough for her.
Tell Her About Your Day
Most of the times, girls will always do the talk. She will really love it when you initiate to tell her about your day. Believe me, she wants to know about all those things that are happening in your life.
Ask About Her Day
Don't forget to ask about her day too, if she hasn't told you so. This will make her feel really special because you want to know what she's been up to. Just make sure that this won't happen:
Contact Her
Been busy the whole day or week? Just make sure you make some time to either call her or send her a chat. She will really appreciate it and feel so loved, because you're still looking for her even with all your hectic schedules.
Leave a Sweet Encouraging Message
Who doesn't like a sweet short message to cheer up the day. For all I know she'll feel stronger to face anything that comes in her way.
Praise Her
Do this, especially when she's really insecure about herself. You can tell her about how good she looks to you, or how strong she is, or basically anything that you admire about her. This will be a good reminder of how amazing she really is.
Say Good Night and Good Morning
Simply saying good night and good morning will make her feels special already. Do you know why? That's because she's glad that she's in your mind at night before you go to bed and in the morning when you wake up.
Brag About Her
This will totally put her over the moon. Especially when you brag about her to the people you're close with, like your parents, best friends, etc.
Create Something for Her
Something that you create especially for her is of course will be deeply appreciated. Whatever your talents are, whether it's cooking, music, writing, drawing, etc, your girl will totally feel so touched for a present that you make from scratch.
Defend Her
Girls love to feel protected once in a while, especially by her man. When you know someone has wronged her, it will make her feel better if you can defend her honor. Preferably without involving any violence acts, of course.
Hold Her Hands
One of the simplest thing you can do to make her feel your love is just by reaching to her hand and hold it tight.
Just Say the Words
And of course, your girl will totally feel your love when you say the words sincerely. You don't need to keep saying it, because the words will lose their meaning if you said it too often. Saying it once in a while and do some of the things above will surely show your love to her.
I hope these tips would be helpful to all the boys out there. Just remember that everyday should be a Valentine's Day to your girl 😂😉
See you on my next post!
CN.